WHO WE ARE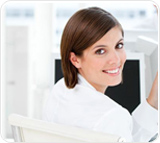 FAN SERVICES - Materials & Product Testing Lab is an independent third party privately owned lab that provides cost effective materials and product testing services to a wide array of industries. We provide specialized services in mechanical and chemical properties of materials...
WHY FAN SERVICES
At FAN SERVICES - Materials & Product Testing Lab, we have strong realization that you don't just need instrument generated results but rather need results correlating your situation forming a comprehensive solution at an affordable cost. We closely collaborate with our clients so as to achieve the desired goals through materials and product testing.
Metals & Alloys Testing
Plastic Testing
Rubber Testing
FRP & Composite Testing
Wood / Furniture Testing
Oil & Grease Testing
Civil Materials Testing
Rocks & Minerals Analysis
Coatings & Plating Analysis
Dental Testing
Biomedical Testing
Fuel Testing
Agro Products Testing
Fabric & Yarn Testing
R & D Services
FOR ENTREPRENEURS
FAN SERVICES - Materials & Product Testing Lab is a leading materials testing laboratory renowned for its innovation in materials testing and analysis of various aircraft parts, materials and accessories. We have been serving aerospace industries since pas 35 years. Innovation in materials design and manufacture is of utmost important since today's aerospace industry demands Stronger, Lighter and Smarter Cost Effective solutions.
PRODUCT RESEARCH, TESTING & CONSULTANCY
With scientific backgrounds, decades of industry experience, regulatory & legislative know-how and product and process management expertise, FAN SERVICES - Materials & Product Testing Lab will work throughout all stages of the product and process life cycle to help you improve performance, comply with regulations, solve problems, gain a competitive advantage and increase profitability.
MATERIALS & PRODUCT TESTING SERVICES